Flemington Veterinary Hospital (FVH) has been an icon of Hunterdon County, New Jersey for over sixty years.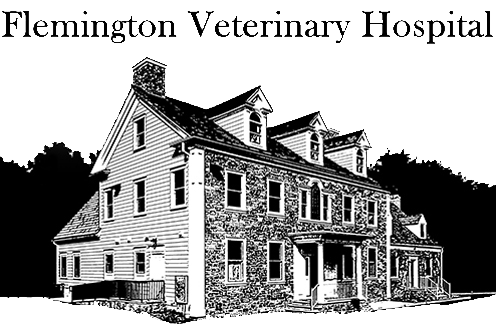 The practice was founded by Dr. Carl Schenholm in 1950, when Harry Truman was President. The original location was on Route 202, adjacent to the current location at 54 Voorhees Corner Road. Dr. Schenholm was a Cornell graduate, as is Dr. Martin Siegel, the current owner. In fact, FVH has been owned by a series of Cornell graduates. This is quite a legacy, especially considering that Cornell College of Veterinary Medicine is often ranked as the top Vet school in the country by USA News and World Report and others.
After a long career as a veterinarian, Dr. Schenholm passed the reins of the practice to Dr. Louis Bowers in 1974. Eventually, Dr. Bowers in turn passed the FVH baton to Dr. Siegel in 1996. After ten years of Dr. Siegel's leadership, the practice was so successful that it needed a larger home. We did not have very far to go. The current location at 54 Voorhees Corner Road, adjacent to the original location on Route 202, became available. Interesting enough, this location was the original private residence of FVH's founder, Dr. Schenholm.
Dr. Siegel renovated and expanded the new practice space and equipped it with the most advanced veterinary equipment. We're proud that during FVH's 60+ years, the lives of countless dogs, cats, rabbits, hamsters and other creatures have been improved and extended.