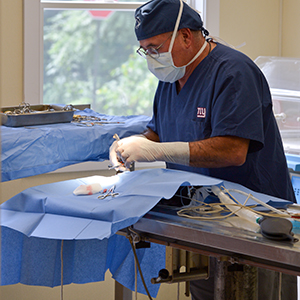 We are able to receive pet emergencies during our normal working hours which are:
Weekday | 8:30 am to 5:30 pm
Saturday | 8:30 am to 12:00 noon
Sunday | Closed
We refer after-hours emergencies to 3 other hospitals.
We have four veterinarians on staff, collectively with over eighty years of experience. Our patients also benefit from our advanced diagnostic and treatment facilities, enabling us to handle all pet emergencies, the most common of which are:
Medical conditions such as pain, vomiting, intestinal and cardiac issues, dehydration, seizures, lethargy, and breathing difficulty
Ingestion of human or pet medications, household chemicals, rat poison, and children/pet toys
Trauma from vehicular accidents, falls, wounds from other animals
Flemington Veterinary Hospital
54 Voorhees Corner Road(Southeast Corner - Off Route 202)
Flemington, NJ 08822
Phone: (908) 782-5731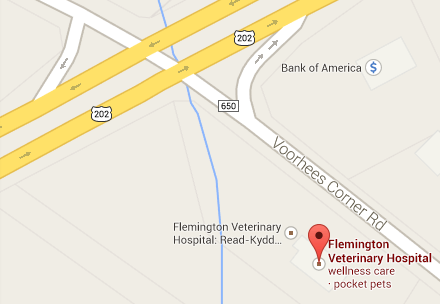 Call (908) 782-5731 now for help during a pet emergency.
-----------------------For After-Hours Emergencies, Please Contact-----------------
Red Bank Veterinary Hospital at Hillsborough
Hillsborough, NJ
(908) 359-3161
www.rbvhhillsborough.com
Crown Veterinary Specialists
Lebanon, NJ
(908) 236-4120
www.crownvet.com
Veterinary Specialty & Emergency Center
Levittown, PA
(215) 750-7884
www.vsecvet.com